HASHTAG HOME: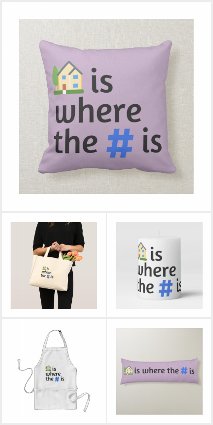 I can't say for sure what my main project is right now. There are a lot of sides projects going - and going strong!
 I started designing some fun "merch" (as the kids say) and have it up for sale on a site called Zazzle. 
I started with lots of wacky fun Halloween/Candy Corn/Sugar Skull items. And have now been updating with my Hashtag Home   line. 
It's all a bit of fun and I love how the items are turning out!
CLICK on the images to see more in each collection. Then tell me what you think.
And in the header up there
you can click on "SHOP" to go to the store and see what's new anytime!
---